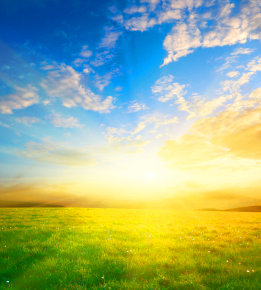 Ronald William Sheriff
April 24, 1952 - December 7, 2013
Ronald William Sheriff, 61, of Waterloo, Iowa, passed away December 7, 2013, at the Harmony House Health Care Center in Waterloo. He was born on April 24, 1952, in Vinton, Iowa, to William and Nettie (Kellison) Sheriff. Ron's favorite things to do were playing pool, riding his three wheeled bike and listening to Johnny Cash music. He recently moved from Fairway Group Home due to health issues. Ron adored all his former staff and housemates. He had a smile for everyone. Ron reached an age of 61 years and 8 months. He is survived by his sister Virginia Shatzer of Hampton, sister Kathryn Phillipp of Waukon, along with numerous nieces and nephews. Ron was preceded in death by his parents William and Nettie.

A memorial service will be held at a later date. The Sietsema Vogel Funeral Home of Hampton is in charge of arrangements. ... Read More
No Photos Yet

Add one now
What will you miss most about Ronald?
What is your favorite memory of Ronald?
How did Ronald inspire you?
What made Ronald so unique and special?
Judy Moehlis
Dec 11, 2013
I am a volunteer at the EPI CHOICE program and that is how I met Ron. He was a sweet, friendly guy. I give birthday cards with a dollar inside to the CHOICE people and he would always say "Mail" to me and I would say t... more
Judy Bahlmann
Dec 9, 2013
I worked with Ron at his home and at CHOICE. He once sang Happy Birthday to me and it really made me smile. He was a sweet guy and will be missed.
No Videos Yet

Add one now
Ronald William Sheriff's online obituary has been made permanent courtesy of Obitio Online Obituaries.